Redefining Laboratory Casework
Safety matters. Performance matters.
Work with equipment from Fisher American.
Featured Product
6' Fisher American Fume Hood w/ General Storage Cabinets
Fume Hood (Exterior) Dimensions:
Width: 72
Depth: 32
Height: 54.5
Work Area (Interior) Dimensions:
Width: 62.5
Depth: 22.5
Height: 46
Light
AC Power Plug
Valves: CW GAS
Storage: General Storage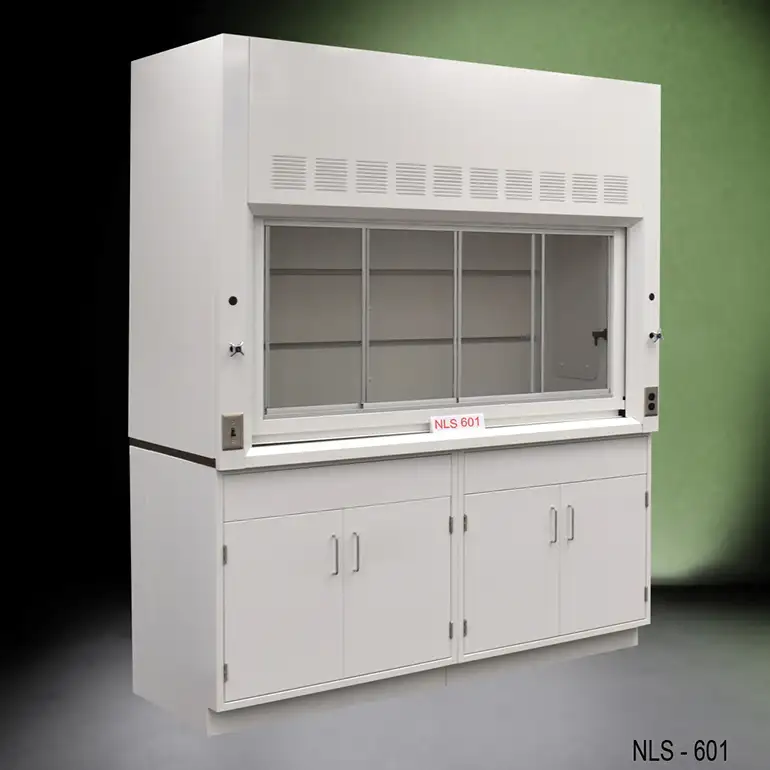 "Good communication with order status and shipping progress. I felt very confident in purchasing a fume hood. I also like the in-depth information provided on the website of each item. A+ Thanks"
- Tracy K