Redefining Laboratory Casework
Safety matters. Performance matters.
Work with equipment from Fisher American.
Featured Product
6' Fisher American Fume Hood w/ General Storage Cabinets
Fume Hood (Exterior) Dimensions:
Width: 72
Depth: 32
Height: 54.5
Work Area (Interior) Dimensions:
Width: 62.5
Depth: 22.5
Height: 46
Light
AC Power Plug
Valves: CW GAS
Storage: General Storage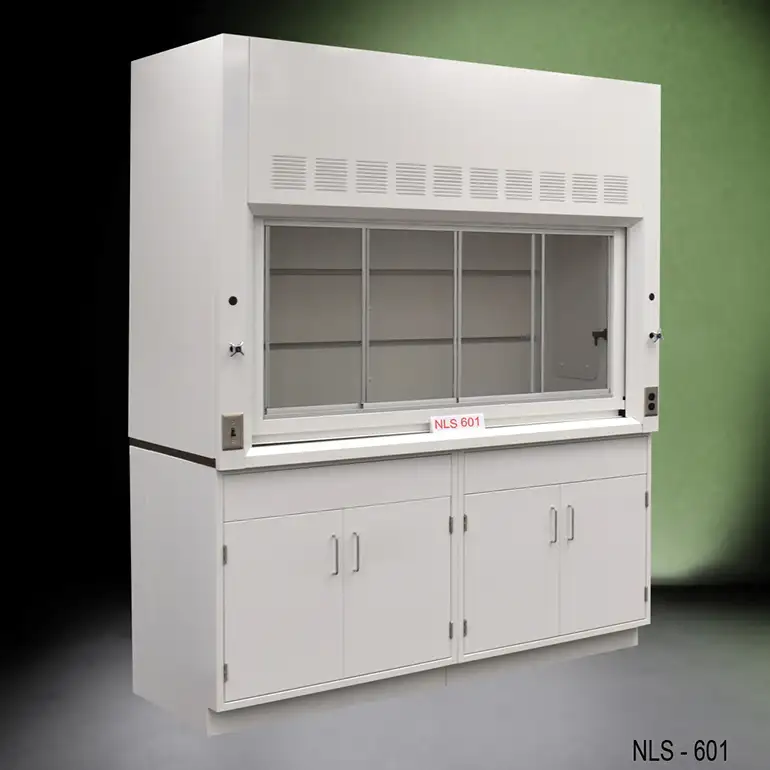 "Fisher American is one of the few companies still round that actually seems to care about something other than bottom line. It is important to me that we always try to purchase items made in the US and because Fisher American fume Hoods are produced and assembled in America it was an easy decision."
- Kathryn L