3′ Fisher American Fume Hood w/ Flammable Storage Cabinet (NLS-303)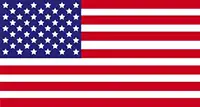 Proudly Made in the USA
with domestic and global parts

A High-quality, durable 3-foot fume hood (NLS 303) provides laboratory safety while efficiently saving energy and money. It features a sash and baffles for protection. It also includes a flammable storage cabinet, work surface, service valves, LED light, switch, and outlet, options include a sink, gooseneck faucet, extra service valves, and extra outlets.
Note: All hoods will need to be hard-wired and require a blower for operation.
Free Shipping to United States & Canada.
Fume Hood Dimensions
Fume Hood - Exterior (inches):
Width: 36
Depth: 32
Height: 54.5
Height w/cabinet: 89.5
Work Area - Interior (inches):
Width: 26.5
Depth: 22.5
Height: 46
Fume Hood Attributes:
Light
AC Power Plug
Valves: CW, GAS
Storage: Flammable
Options:
Cup or Large Sink
Extra Outlets
Extra Valves
Gooseneck Faucet
---